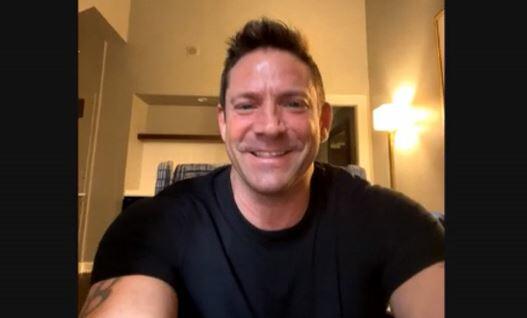 The most throwback of all events happened on Friday, March 17 - Sunday, March 19th at the Connecticut Convention Center: 90s Con -- celebrating all things from the era of neon colors, scrunchies and some of the best TV shows and music there was! The Connecticut Convention Center in Hartford, Connecticut hosted some major names for the three-day long event including meet and greets, autograph signing and memorabilia. Check out details from That's 4 Entertainment, the organizers of the event, HERE
Adam Rivers was joined by one of the special guests who attended 90s Con: Jeff Timmons of 98 Degrees!
We caught up with Jeff on what fans can expect from 90s Con in Hartford, CT as well as some new music from 98 Degrees and even plans for an upcoming tour. Yes, you read that right!
"We've been back since 2013, I believe. We've been back for about 10-years and touring pretty often, releasing new music and having a blast with all that stuff. Obviously, the pandemic hit and everybody kind of regrouped and had to stay with their families and whatnot but we're excited to get back on the road. We did a few shows last year and now we'll be doing a little short run in the fall, August, September and then probably going overseas for a little bit. Maybe some new music. I know we've been recording a lot but we're kind of figuring out which songs we want to put out if we want to put them out the mainstream way or do something special for our fans, that's still up in the air. But nonetheless, expect some new things from 98!"
Check out the full interview with Jeff Timmons of 98 Degrees on our Facebook page: