Hamden, CT (WFSB) - Sadie is safe and sound.
According to the Hamden Fire Department, a dog owner who refused to give up hope that his dog was still out there found it in a ravine at Sleeping Giant State Park.
Sadie was reported missing at the beginning of the week.
CLICK here for the video and story!
The dog's owner, Chris Roush, said he had been searching since the weekend.
He described it as being deaf.
Sadie has been missing for four days after she escaped from her collar and leash, and ran off at the park. 
"A guy called me and said his dog had chased another dog in the park that he thought was brown. So, that had given me some hope," Roush said. 
Wednesday, firefighterssaid they found Sadiestill in the park. A passerby heard the dog yelping.
She was in the ravine.
"We used a soft-sided stretcher that can be carried by four firefighters and wrapped the dog in a blanket to keep her as comfortable as possible," said Gary Merwede, Hamden Fire Chief.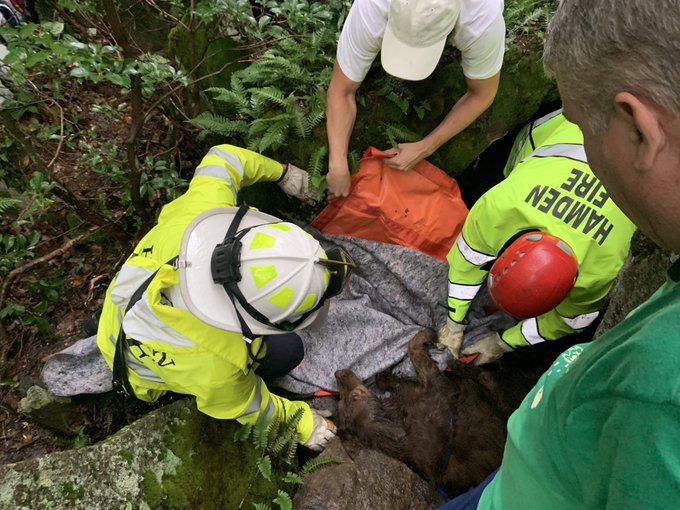 Kerry Collins
Want to know more about Kerry Collins? Get his official bio, social pages & blog posts here!