Tom Petty's Daughter Shares Beautiful Tribute To Her Dad, More
The loss of Tom Petty is hitting a lot of people very hard, especially his youngest daughter AnnaKim Violette, who shared a beautiful tribute to her dad via Instagram.
Reflecting on watching her dad perform just one week ago, AnnaKim writes, "Everyone grew up on these songs. This is real American art made from the roots of real people who deeply love life". She adds, "My father loves music more than anything and always put music first. It's going to be healing to know I will never go a day without hearing his music."
Finally, she notes, "Tom Petty is an American icon because his heart has always put human rights first. We are one. I love you dad, your songs are dreams manifested." Check out her post here and below.
In other Petty news…
The 911 call made by Petty's wife Dana York

has been released. In the call she tells the dispatcher that she found the rocker unconscious and not breathing, and the dispatcher gets her to give him CPR at which point he begins to breathe "lightly." Click here

if you'd like to hear it.
Following news of Petty's death, fans began to gather at the singer's star on the Hollywood Walk of Fame, decorating it with flowers and candles and playing his music. Check out video to the right.
Sheryl Crow

paid tribute to Petty during her appearance at the 2017 espnW Women + Sports Summit. "I would be remiss if I didn't say that we're all playing with really heavy hearts tonight. Not only about Vegas, but [also] losing somebody you love so much and that has inspired us," she said. In introducing her song "If It Makes You Happy" she noted, "We're playing in Tom Petty's memory and we're gonna play a song that, I guess, in some ways, is inspired by the way he played. I just was a big fan."

Check out video to the right
Petty's label Warner Bros. Records has paid tribute to him in a pretty amazing way. The label just debuted a huge mural of Tom that basically covers the entire front of their building. Check out the mural here.
Petty's death has sparked renewed interest in his music, and now his 1993 compilation album, "Tom Petty And The Heartbreakers Greatest Hits" has landed at number one on the iTunes chart, with 15 other albums in the Top 100, and six in the Top 15. Plus, 19 songs on the Top 100 songs chart are Petty tunes, with his solo hit "Free Fallin'" at number one, and four other songs making the Top Ten.
Finally, as you can imagine, lots of music stars and celebrities continue to take to social media to share their thoughts on the passing of Petty, including

Bruce Springsteen

who posted, "Down here on E Street, we're devastated and heartbroken over the death of Tom Petty…I've always felt a deep kinship with his music. A great songwriter and performer, whenever we saw each other, it was like running into a long lost brother. Our world will be a sadder place without him." Check out some more tributes to Petty below.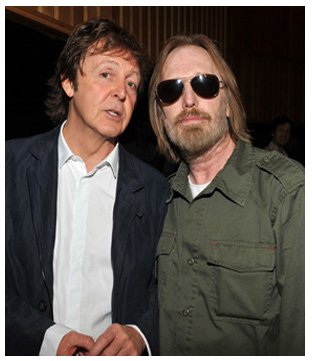 Follow

Paul McCartney

✔

@PaulMcCartney

Dear Tom, so sad to hear of his passing. What a lovely, intelligent and talented man he was. Love to his family.

12:33 PM - Oct 3, 2017
Follow

Lin-Manuel Miranda

✔

@Lin_Manuel

I am so grateful for Tom Petty's music. Feels selfish to want more, but I always will. Rest in peace. https://www.youtube.com/watch?v=nvlTJrNJ5lA …

4:30 PM - Oct 2, 2017
Follow

Stevie Van Zandt

✔

@StevieVanZandt

Man this cannot be happening. Not Tom Petty please. Our deepest love and condolences to his family and band. A brother and true believer.

4:14 PM - Oct 2, 2017 ·

Lester, PA
Follow

jackantonoff

✔

@jackantonoff

tom petty changed my life. there is a reference to him in everything i've ever written. i love his work and life.

4:06 PM - Oct 2, 2017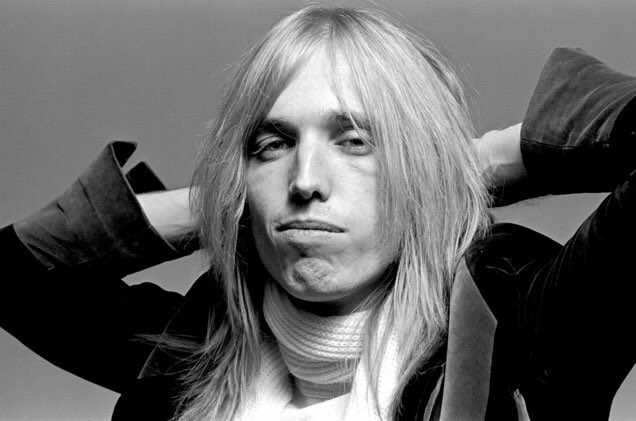 Follow

Lukas Autry Nelson

✔

@lukasnelson

I'd like to drum up support to make October 20, @tompetty 's birthday , the official American holiday . Tom Petty Day

4:22 PM - Oct 3, 2017 ·

Los Angeles, CA
Follow

Imagine Dragons

✔

@Imaginedragons

RIP Tom Petty. A true legend.

3:36 PM - Oct 3, 2017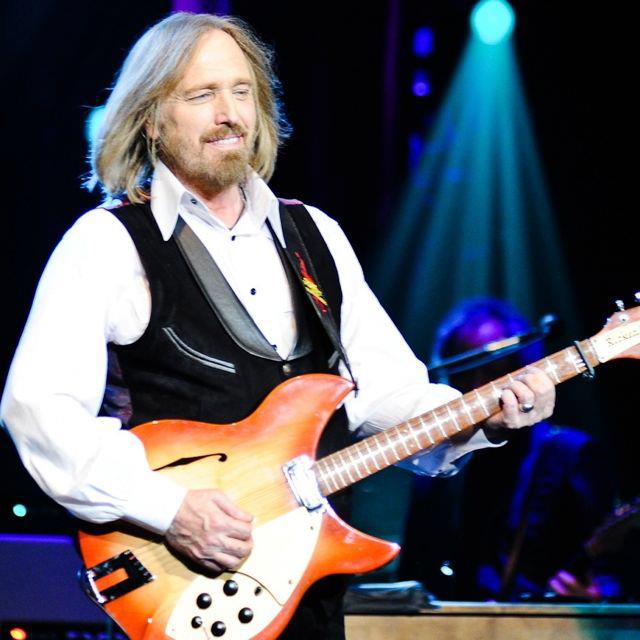 Follow

Huey Lewis

✔

@Huey_Lewis_News

Tom Petty. So sad. Way too young. A great writer, singer, and band leader, his music will endure. - Huey

11:30 AM - Oct 3, 2017
Follow

Michelle Branch

✔

@michellebranch

When I was a kid, I always wanted to grow up to be the kind of girl Tom Petty would write a song about.

10:34 AM - Oct 3, 2017
Follow

Niall Horan

✔

@NiallOfficial

Mad to think that only 10 or so days ago I was driving past the Hollywood bowl and it said " Tom petty and the heartbreakers " at the gate

9:21 AM - Oct 3, 2017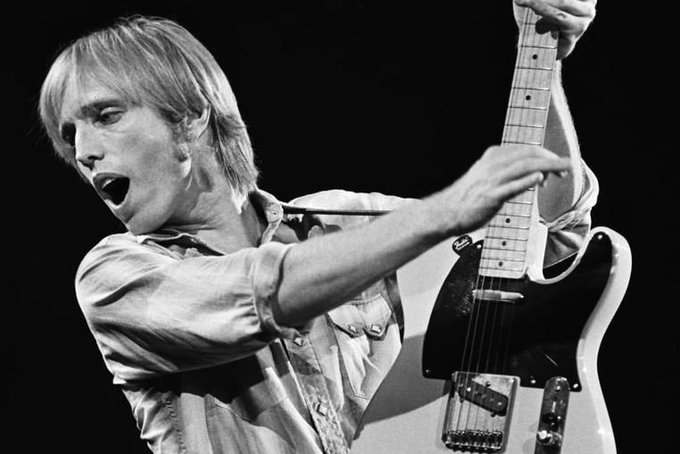 Follow

Elton John

✔

@eltonofficial

Tom Petty's music and songs are timeless. He was a wonderful writer, musician and singer. Irreplaceable and unique. #RIPTomPetty

8:00 AM - Oct 3, 2017
Follow

Garbage

✔

@garbage

Goodbye Tom Petty. Thank you for all the light you brought to this world.

7:29 AM - Oct 3, 2017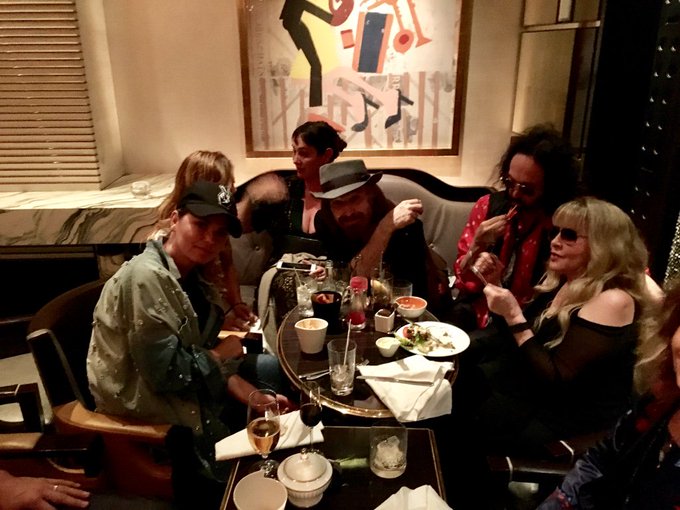 Follow

Shania Twain

✔

@ShaniaTwain

So sad to hear of the passing of Tom Petty. Such an incredible, inspiring artist. I'll treasure fond memories of our time spent together this past summer

5:16 PM - Oct 2, 2017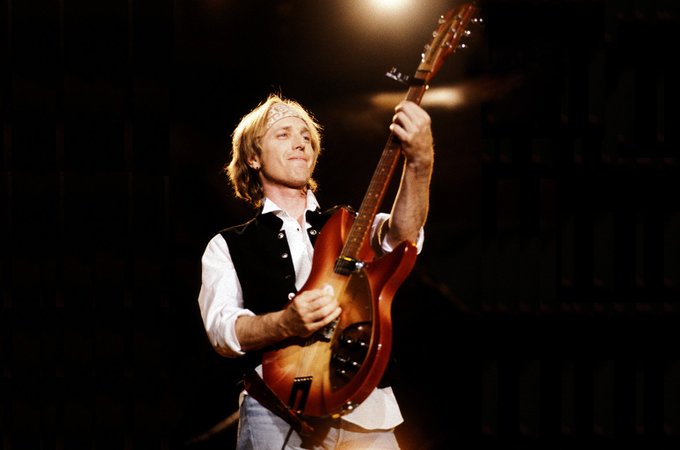 Follow

Bob Weir

✔

@BobWeir

He was, above all, a storyteller. He brought characters from other worlds to visit ours. They told their stories and shed light on our own.

5:34 PM - Oct 3, 2017