WATCH: 98 yr old RENEWS her drivers license!!!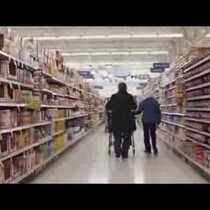 Posted March 5th, 2014 @ 10:20am
Video: Youtube
You're never too old to help out a friend. And we mean never. When 98-year-old Evelyn found out her retirement community was discontinuing a bus that would take residents to the market, she decided to pitch in. Her neighbor Joyce worried that if they didn't get another bus she'd have to find another facility to live in, so Evelyn went to the DMV and renewed her driver's license so she could drive Joyce to the market. "I'm on the earth, I'm here. If I can contribute, I should. Shouldn't we all? And not just think of ourselves?" Evelyn said in a video from the "I Like Giving" campaign. "I mean, I don't do this so you think I'm great," she said. "I don't even think of that." Well that's exactly what makes her great, isn't it?