WATCH: American Idol goes 80's!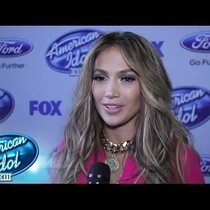 Posted April 7th, 2014 @ 5:40am
Last week on American Idol, Sam Wolf got voted off but the judges saved him. I don't like it at all and while I think Sam is pretty good, he's only the 8th best contestant on the show so I expect him to get the boot this week. The judges explained why they saved him.
Wednesday night, they're singing the 80's! Don't miss American Idol Wednesday night at 8 on Fox! Video Courtesy of American Idol