Artist Spotlight: ROCK AND ROLL!!!!!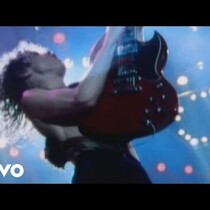 Posted February 14th, 2014 @ 8:33am
Hear the Artist Spotlight everyday at 10am with Renee on The River 105.9! Request a spotlight here CLICK HERE!
Photo Credit: Youtube
On this day in Rock History!!!! 1958: CBS' Walter Cronkite reports that the government of Iran has banned rock and roll for being unhealthy and anti-Islamic. The "unhealthy" claim is backed by Iranian doctors who warn of hip damage due to "extreme gyrations."