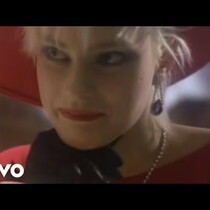 Posted May 7th, 2013 @ 7:57am
Topps released The Garbage Pail Kids collectible cards, featuring kids with names like Adam Bomb and Messie Jessie grossing parents out.

Elmo became the newest kid on the block on

Sesame Street

.

Gary and Wyatt faced off against Bill Paxton, Robert Downey Jr., and a pack of mutant bikers with a little help from Kelly LeBrock in Weird Science. In 1985 and in that year the video for this song was released in New York City, except for on particular part which is filmed in boston Here is Voices Carry "Till Tuesday"