80's Timeline for 6-21-13 A-Ha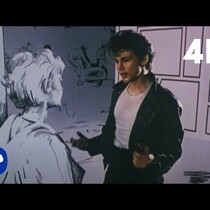 Posted June 21st, 2013 @ 8:35am
The answer to the 80's Timeline, in which year did the following things take place?
Wrestle-mania debuted at Madison Square Garden in New York City.
Jem and the Holograms premiered and introduced a generation of girls to glamour and glitter, fashion and fame.
Michael J. Fox hit 88 miles per hour and took us Back to the Future in the year's biggest movie, in 1985, and that year, A-Hareleased this song, which earned it six Moon Men at the 1986 MTV Video Music Awards, the pencil-sketch animation was called rotoscoping, and was combined with live-action, making it still one of the coolest videos ever! Here's "Take On Me"