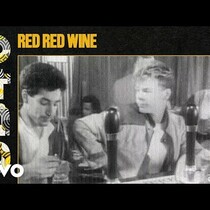 Posted April 4th, 2014 @ 8:39am
Welcome to the 80's at 8 blog, updated daily with today's show content and the music videos for all the songs we've played. If Emilio Estevez ever convinced you that a pair of wheels was all it took to be a man in motion, if Combos really cheeses your hunger away, if you don't want to sell anything, buy anything or process anything as a career, or if you miss the days when your mom stocked your freezer full of Flavor Ice, then you're in the right place; this is the 80s at 8. We're kicking today's show off with a song that was a cover from Neil Diamond dating back to 1968, but got new life when DJs started playing it at dance clubs. Here's UB40 "Red Red Wine"
From 1987 Crowded House "Something So Strong" If you love ALF so much you'd feed him your cat, if you watched too much "You Can't Do That on Television" and still can't bring yourself to say "I don't know" or "water", if you were into the Transformers long before Megan Fox came on the scene or if you know that the Thundercats lived on Third Earth, then you're listening to the right station; this is the 80s at 8 From 1982 Adam Ant "Goody Two Shoes"
From 1987 A Flock of Seagulls "I Ran So Far Away"If you ever got shot down cause you were overzealous, if you remember Roger Clemens before he did steroids or if you fondly remember when people could call something "ironic" without feeling compelled to say "dontcha think", then you're in the right place; this is the 80s at 8 From 1981 The Go-Go's "Our Lips are Sealed"
From 1981 The Go-Go's "Our Lips are Sealed" That song the video for that song got major airtime during the first year of MTV broadcasting, back when MTV actually played music videos. Here is the answer to the timeline, in which year did each of the following things take place?
The government banned The Beach Boys from Fourth of July festivities in DC, claiming the band attracted "the wrong element"
Judge Harry T. Stone banged his gavel for the first time in "Night Court"
& Dan Akroyd became the most disgusting Santa ever when he traded places with Eddie Murphy in 1983. That same year also saw the release of a song that featured Madonna on background vocals Here's Naked Eyes "Promises, Promises"
From 1983 Michael Jackson "Billie Jean" If you remember when DeGrassi Junior High was the most shocking thing on TV, if you would ever sneak a Mogwai a post-midnight pizza or if you remember when the only time you used the word "text" was before the word "book", you're listening to the right station; this is the 80s at 8 From 1986 Glass Tiger "Don't Forget Me When I'm Gone"
From 1986 Kim Wilde "Kids In America" If your choices in cars were either tiny tin cans or gigantic boats big enough to sail to England, if you would have liked to help John Candy finish Paul Bunyan's Old 96er or if Jay Leno still makes you want to snack on Doritos, then you're in the right place; this is the 80s at 8 From 1986 Timbuk 3 "The Future's So Bright I Gotta Wear Shades"