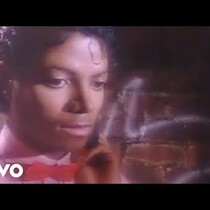 Posted March 20th, 2014 @ 7:15am
Welcome to the 80's at 8 blog, updated with daily with each day's show content and the music videos for all the songs played. If you fondly remember when people could call something "ironic" without feeling compelled to say "dontcha think", if you laugh at people who think Wham's "Careless Whisper" is entitled "Never Gonna Dance Again", if you still look for opportunities to bust out the old keytar, or if you've ever fought with a friend over whether Betamax was better, then you're in the right place; this is the 80s at 8. We're kicking today's show off with a song that was promoted with a short film that broke down MTV's racial barrier as the first video by a black artist to be aired on the channel, and the first to feature the King Of Pop moonwalking. From 1983 Here's Michael Jackson "Billie Jean"
From 1986 Kim Wilde "You Keep Me Hanging On"
From 1986 Peter Gabriel "Big Time" If you've ever been a winner in the Game of Life, if you ever got to pose for a Polaroid with a cop and the Dare Bear, or if you know exactly who you're gonna call when there's somethin strange in the neighborhood, then you're listening to the right station, this is the 80s at 8 From 1980 Donnie Iris "Ah Leah"
From 1982 Duran Duran "Hungry Like The Wolf" If you know that Arnold Jackson had a goldfish named Abraham and a terrible fear of the Gooch, if you'll never forgive David and Maddie for the end of Moonlighting, or if you've ever invited anyone to say hello to your little friend, then you're listening to the right station; this is the 80s at 8 From 1983 Naked Eyes "Promises, Promises"
From 1983 Naked Eyes "Promises, Promises" That song was remade a couple of times and featured Madonna on the background vocals. Here is the answer to the timeline, in which year did each of the following things take place?
The US launched the Drug Awareness and Resistance Education Program, also known as DARE.
KISS appeared for the first time in public without makeup on MTV.
& Tom Cruise showed his Coach, Craig T. Nelson, that he had All the Right Moves in 1983 That same year also saw the release of a song by a band who found major commercial success shortly after they added a keytarist to the group. Coincidence? I think not Here's Motels "Suddenly Last Summer"
From 1985 Jefferson Starship "We Built This City" If you thought it was weird that Bob Barker of all people asked you to control the pet population, if you remember when no denim jacket was complete without an Iron Maiden iron on, or if you remember when you went through razors a lot less often, then you're in the right place, this is the 80s at 8 From 1981 The Go Go's "Our Lips Are Sealed"
From 1986 Falco "Rock Me Amadeus" If you've ever spent more than five minutes trying to explain the premise of Weekend at Bernie's to someone, if you just want them to know they didn't break you, or if you refer to all motorcycle cops as "Ponch", then this is the show for you; it is the 80's at 8, from 1987 Richard Marx "Don't Mean Nothing"