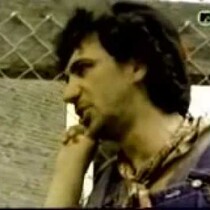 Posted February 25th, 2014 @ 7:28am
Thanks for visiting the 80's at 8 blog, updated daily with each day's show content and the music videos for all the songs we played! If Ferris Bueller ever inspired you to study computer science or art history, if you remember when Glenn Close made the jump from dangerous liaison to fatal attraction, if you have a secret Scrunchie sock collection in your closet, or if you just wanna know what love is, then you're listening to the right station; this is the 80s at 8 powered by Rock of Ages at the Palace Theater on March 21st and 22nd. We're starting today's show off with a song that was Dexy's Midnight Runners only one #1 hit here in the US, and kept Michael Jackson from having back to back chart toppers with "Billie Jean" and "Beat It". From 1982 "Come On Eileen"
From 1987 Terence Trent D'Arby "Wishing Well" If you have ever done the moonwalk while wearing only one glove, if you're still trying to beat your cousin's high score on Asteroids with your Atari 2600, or if you remember rocking a baseball cap with a bill ten miles long, then you're in the right place; this is the 80s at 8 From 1986 Fabulous Thunderbirds "Tuff Enuff"
From 1986 The Bangles "Walk Like An Egyptian" If you remember learning to type on a beat-up typewriter rather than a beat-up desktop, if you ever wanted to go to a Big Fun concert or if you ever French rolled your pants or stuck a dime in your penny loafers, then this is the show for you; this is the 80s at 8 From 1986 Europe "The Final Countdown"
Here is the answer to the timeline, in which year did each of the following things take place?
Roger Moore became James Bond for the fifth time in For Your Eyes Only.
Pac Man finally had an ally in his war against the ghosts as Ms. Pac Man was released.
& Bob Barker began asking Price is Right audiences to help control the pet population in 1981 That same year also the release of a number 1 hit from Hall & Oates, and three years later, Daryl Hall famously accused Eddie Van Halen of stealing parts of it for the song "Jump" Here's "Kiss On My List"
From 1983 Todd Rundgren "Bang The Drum All Day" If you ever indulged in a little too much Aquanet, if Punky Brewster was the one who taught you the valuable lesson that you shouldn't hide in an old refrigerator, if David Bowie has no power over you despite his tight leather pants or if you've always waited for the Sweet Pickles Bus to visit your house, then you're listening to the right station; this is the 80s at 8 From 1987 Richard Marx "Should've Known Better"
From 1986 Prince "Kiss" If you ever skipped over the description of the differences between Elizabeth and Jessica in Sweet Valley High because, let's face it, you had it memorized, then you're in the right place; this is the 80s at 8 From 1983 David Bowie "China Girl"