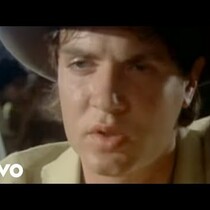 Posted January 31st, 2014 @ 7:55am
Welcome to the 80's at 8 blog, updated daily with each day's show content and the music videos for all the songs we've played! If you always cheered louder for the moonwalking Whammy than for the actual Press Your Luck contestants, if you can name at least three of the five original MTV VJs, and one of them isn't Martha Quinn, if you ain't got time for jibber jabber, or if you always think the force is with you, then you're in the right place; this is the 80s at 8 on the River 1059 powered by Lost Egypt at The CT Science Center! We're starting the show off today with a song by a pretty popular band who's lead guitarist had to be rushed to the hospital after accidentally drinking water from the Sri Lankan lagoon while shooting the music video. From 1982 here's Duran Duran with "Hungry Like The Wolf"
From 1983 Sheriff "When I'm With You" If you can tell the difference between Big, 18 Again!, Vice Versa, and Like Father Like Son, if you ever wish Dr. Heathcliff Huxtable himself would just stop by for a Puddin' Pop, or if you know exactly what it sounds like when doves cry, then you're listening to the right station From 1980 Gary Numan "Cars"
From 1989 B-52's "Love Shack" If you know exactly who you're gonna call when there's somethin strange in the neighborhood, if you were ever tempted to serve a mug full of Drano to a high school rival, or if you're still trying to figure out whether Schwarzenegger or DeVito was the cuter twin, then this is the show for you. From 1984 Pet Shop Boys "West End Girls"
Here is the answer to today's timeline, in which year did each of the following things take place?
Little girls everywhere cleaned out their piggy banks and ran to the toy store for the introduction of Hasbro's My Little Pony.
KISS appeared for the first time in public without makeup on MTV.
& Al Pacino invited us all to say hello to his little friend in Scarface in 1983 That year also saw the release of a song that was featured in the movie "Young Frankenstein" starring Gene Wilder, and I have to say it has my favorite scene. Here's Taco with "Puttin On The Ritz"
From 1983 Naked Eyes "Always Something There To Remind Me" If you're still a little freaked out by Legend, The Dark Crystal or The Last unicorn, if you remember thinking floppy disks were a huge deal, or if you ever wonder what the Facts of Life would have been like if Molly Ringwald hadn't been written out after the first season, then you're in the right place; it's the 80s at 8 From 1986 OMD "If You Leave"
From 1981 The Go-Go's "Our Lips Are Sealed" If you ever wanted to take a spin on the Flight of the Navigator ship or Millennium Falcon, if you still remember all the lyrics to Fraggle Rock, or if your house subscribed to newspapers and magazines, and people actually read them, then this is the station for you; it's the 80s at 8 From 1982 Aldo Nova "Fantasy"
From 1981 Hall and Oates "I Can't Go For That (No Can Do)" If you desperately tried to learn the synth, keytar, or bongos because you were dead certain that they were the sound of the future, if you are aware that Luigi is taller and jumps higher, but still firmly believe that he is inferior to Mario, or if you know it's "Risky Business" being chased by Guido the killer pimp, then this is the show for you, it is the 80s at 8; From 1982 Adam Ant "Goody Two Shoes"