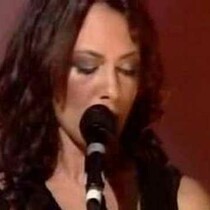 Posted October 16th, 2013 @ 9:37am
Thanks for visiting the 80's at 8 blog, updated daily with each day's content and the music videos for all the songs we played! If you remember being jealous because your friends had automatics and you had to learn how to drive a stick shift, if you still take relationship advice from VC Andrews, even though she died halfway through "Heaven", if you loved Coke but became a Pepsi drinker when Coke switched up the taste on you, and if you miss being able to screen calls and ignore the phone without your friends having a total meltdown, then you are in the right place, this is the 80's at 8, and we start off today with one of the last songs the Bangles recorded before splitting up, here's "Eternal Flame"
From 1986 New Order "Bizarre Love Triangle" If you remember the days when Dan Akroyd had one thing on his mind, and it was the Stay Puft marshmallow man, If you remember loving your favorite sports hero without wondering whether or not they juiced up, and if you remember anything positive about O.J. Simpson at all, then stick around, this is the 80's at 8, and coming up next, from 1981 Human League "Don't You Want Me"
From 1983 Duran Duran "Union of the Snake" If you see no need to be embarrassed by your collection of Ernest movies, if you've tried a Vegemite sandwich only because you herd it in the song "Down Under", and if you remember when Boy George was controversial, then this is the show for you, it's the 80's at 8, from 1982 Madness with "Our House"
Here is the answer to the timeline, in what year did the following things happen?
Major League Baseball players began a 49 day strike over the issue of free-agent compensation.
Luke and Laura made daytime television history with the highest rated hour in soaps when they married on General Hospital.
Dudley Moore starred in Arthur and began practicing for the role he would later perfect in his actual life, in 1981, the same year Loverboy released his debut single, which found great success with the BDSM/leather community due to its sadomasochist overtones. Here's "Turn Me Loose"
From 1984 Pet Shop Boys "West End Girls" If nothing makes you more excited in the summer than having someone roll out the slip and slide (check for rocks, ALWAYS check for rocks), if the sleds you used as a kid were les fun toy and more hurtling machine of death, and if you were into Transformers long before Megan Foxx came to the scene, then you're in good company here, it's the 80's at 8, and from 1984 Autograph "Turn up the Radio"
From 1982 Eddy Grant "Electric Avenue". If you liked Anthony Michael Hall better when he was a geek, If you liked Tom Hanks better when he was a cross dresser, and if you will NEVER play cards with Dustin Hoffman, then pull up a seat and listen in, it's the 80's at 8 and up next from 1983 The Fixx "One Thing Leads to Another"
From 1989 Roy Orbison "You Got It" If you wish that your favorite radio jock would say "goooood morning Vietnaaaaaaam" just one more time, if you hear the words "this is your brain on drugs" whenever you crack an egg into a pan, and if you know that Goonies never say die, then this is the show for you. It's the 80's at 8, and coming up next from 1989 Fine Young Cannibals "She Drives Me Crazy"